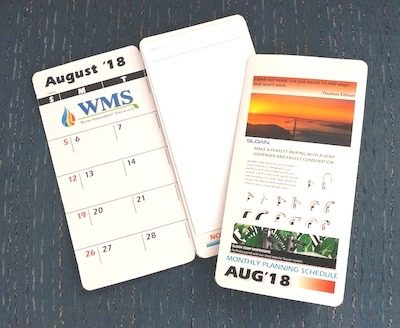 WMS Sales sends out Pocket Planners on a monthly basis?
Sign up here to receive these monthly planners and stay up-to-date with our latest sales information!
Are you on our e-mail list yet?
Don't miss out on special offers and announcements –
click here to get added to our e-mail list!
Look what's new on Facebook!
WMS Sales, Inc.
WMS Sales, Inc. is a Manufacturers' Representative Company servicing customers in all aspects of the plumbing and heating markets.
Load more