WMS Sales, Inc. was founded in 1959 by Dave Wiggins and Dan McGuckin. Paul Schaefer joined the company in 1960, and in 1974 with the death of Dan McGuckin the name changed to WMS Sales Inc. Dave Wiggins retired in 1989, Paul Schaefer, as CEO, and Randy Schaefer President, work out of the Clarence Center office. At the present time, ownership responsibility is shared by Paul Schaefer, Randy Schaefer, Bryan Schaefer and Bill Sestak.
Our corporate mission simply stated but not simply accomplished is: "To offer the best service possible to our customers in the plumbing, heating, and municipal markets." Our entire staff works diligently to accomplish this goal.
The Clarence Center location is the main office, with approximately 7000 square feet of warehouse space and 2000 square feet of office space. Currently the main office has seven outside sales people, five inside sales people, two warehouse personnel, and an accounting department for our buy sell lines. Our territory covers northwestern Pennsylvania, and all of upstate New York (including Orange and Putnam counties). We now have a new Syracuse office!
Our company is focused on all aspects of the plumbing, heating and municipal markets. Calls are made on architects, specifying engineers, wholesalers, contractors and end users (i.e. maintenance personnel). We are members of ASPE, ASHRAE, AWWA, NYSPHW, APBA, AIMR, Cross Connection Control Foundation and the local Chamber of Commerce. Our success can be attributed to growth in the plumbing and heating markets, as well as, the quality and service that the WMS Sales personnel has maintained.

Buffalo Office
WMS Sales, Inc.
9580 County Road
P.O. Box 466
Clarence Center, New York 14032
Phone: (716) 741-9575
Fax: (716) 741-4810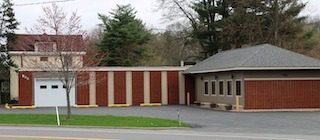 Syracuse Office
WMS Sales, Inc.
599 S. Bay Road
N. Syracuse, NY 13212
Phone: (315) 453-4230
Fax: (315) 453-4231